LIEBE GRUESSE AUS GRAZ VON SUPERSTUDIO
My film is being screened at ONETAKE FILM FESTIVAL in Zagreb (CRO), taking place Oct 23-24 2020 as an online festival.

the Diagonale festival is cancelled due to CoVid-19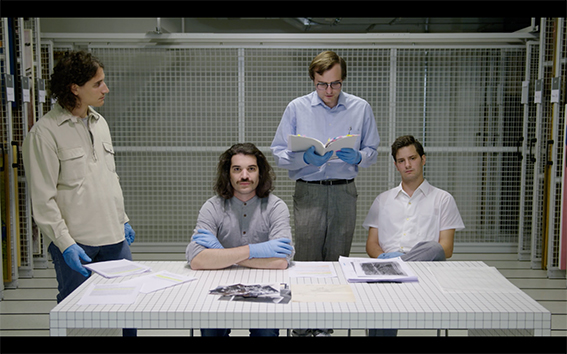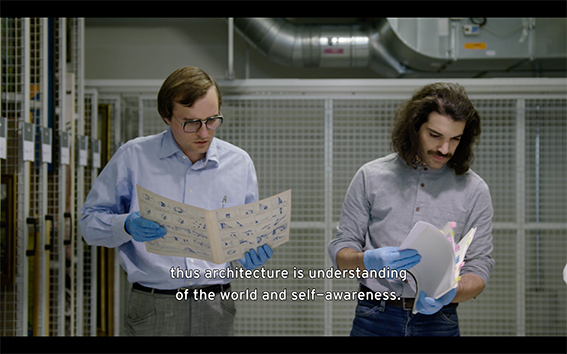 Liebe Gruesse aus Graz von Superstudio

"The scope of the works is to create, through a limited utopia of the future, responsible
guidelines to act in the present."
Superstudio, 1969

"The point is that when we look now at collages like the Continuous Monument we
consider them as works of art, as sort of surrealist works of art; but in my opinion they
were not works of art, they were illustrations of theories. They were illustrations of political
manifestos."
Adolfo Natalini, 2018

In 1969, Superstudio realized the installation La Stanza die Graz [The Room of Graz]—the
only built version of their iconic Continuous Monument—as a contribution to the tri-national
biennial Trigon in the city of Graz. Through an extensive research at the archives of Neue
Galerie and steirischer herbst, Bernd Trasberger developed a video work, which contrasts
historical documents and works from the Graz archives with contemporary quotes and
reflections on the legacy of Superstudio today quoted from the email conversations of Bernd Trasberger with Superstudio's former members in early 2019.
Four actors matching the appearance of Superstudio's Gian Piero Frassinelli, Roberto
Magris, Adolfo Natalini and Christiano Toraldo di Francia 50 years ago, venture into their
own past staged at the collection depot of Neue Galerie.
But there are markers that betray the first impression of a forced re-enactment: While
reciting Superstudio's archival texts from 1969 and emails from 2019, one of the actors
quite visibly wears a smart watch and other pieces of contemporary garments. All actors
wear blue plastic conservator's gloves that signify the preservation of the arts and the
cultural heritage of taking responsibility for the history for present and coming generations.

In Memoriam Cristiano Toraldo di Francia and Adolfo Natalini who both passed away shortly after the video was finished.